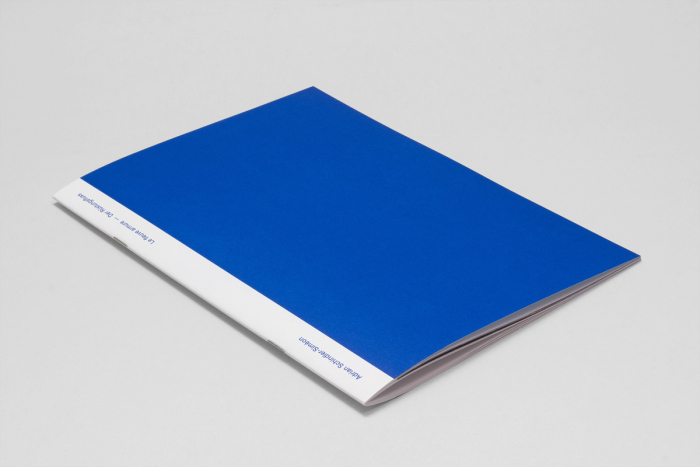 NEW PUBLICATION : Le fleuve armure / Der Rüstungsfluss
Publication designed by Oficina de disseny and printed at L'Automàtica in Barcelona.
French and german texts with twenty illustrations. Additional catalan and spanish translations by Eulàlia Rovira.
Black & white and blue offset print - 32 pages.
250 exemplars.
Sold in:
Barcelona at múltiplos, La caníbal, and La Central (C/ Mallorca, La Central del Raval and La Central del MUHBA)
Madrid at La Central del Museo Reina Sofia
Paris at Yvon Lambert Bookshop, Section 7 Books and Le Merle Moqueur du Centquatre
and further locations to come...
///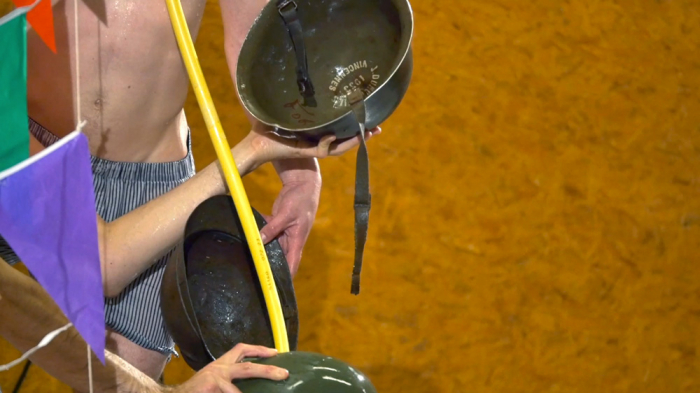 CETTE ANNÉE LES COMMÉMORATIONS N'AURONT PAS LIEU
This Year The Commemorations Won't Take Place
Performance on Friday 11th and saturday 12th of march - 7pm at Le Centquatre-Paris
A project by Adrian Schindler, Eulàlia Rovira and Romain Trinquand, produced in residency at Le Centquatre (2014-2016)
Presented as part of the exhibition Matérialité de l'invisible.
On stage nothing is fixed, not even the stones. In this ever-changing space, two protagonists evolve with doubtful memory-keepers outfits and a commun desire for running away and changing identity. But how would you escape your destiny when it is cast in stone? Slowly, tiny epics - from a rest area parking lot to wild animals tracks - take over History. Rather than making a judgement on memorial questions, the performance This Year The Commemorations Won't Take Place sneaks into a crack, inviting us to take other paths in the shadow of high steles.
Le CENTQUATRE-PARIS
5 rue Curial
75019 Paris
With the support of N.A Fund